||Mood||: heartbroken to see all these disasters going on~ .__.
||Currently listening to||
> Glow - Miku Hatsune APPEND DARK
> Kokoro - Rin Kagamine
> Kami Hikooki - Rin Kagamine & Len Kagamine
> Trust You - Yuna Ito ("Gundam 00" ED)
> Lion - Sheryl Nome starring May'n & Ranka Lee starring Megumi Nakajima ("Macross Frontier" OP)
========================================
Friday, 2.46pm.
Off the coast of Sendai, Japan.
A 8.9-magnitude on the Ritcher scale rocked the nation, a mega-quake that is listed as the fifth-strongest ever recorded in history and can be felt all the way in Beijing, China, which is more than 2500km away from the epicentre of the quake.
The underwater quake triggered a 50-ft. high tsunami waves that claimed countless of lives and swept away many homes, leaving more than millions of people homeless. It changed the geographical face of Japan forever.
Some other countries, like Taiwan and North America, especially Hawaii, that were in the path of the tsunami waves from Japan, were also heavily affected by it, and although little lives are claimed from there, but the damages done is not small.
More than 140 aftershocks that were measured up to 6.0-magnitude occured within the past few days, which according to some sources, might trigger another wave of tsunami.
Up to now, more than 10,000 lives are feared to be claimed and tens of thousands more reported to be missing.
And up to RM30.4bil is estimated lost from all damages in Japan alone.
A horrific disaster that proved to the world that even a leading nation can be brought down in just mere seconds.
Earthquakes.
Tsunamis.
Nuclear power plant emergency.
And breaking news: the Shinmoedake volcano in Kirishima range, southwest Japan erupted.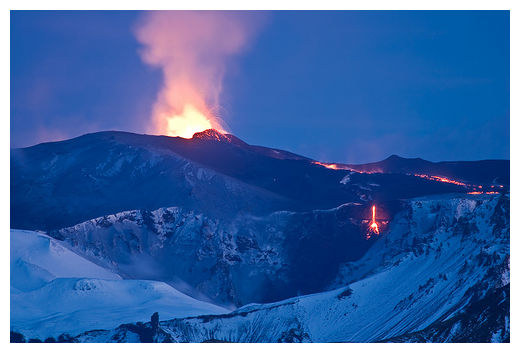 Mother Nature has been yearning for human kind to treat her the way we used to before, but we never heeded her plead.
and she figured that it's time she told us what's in her core.
I'm still awaiting for news from my Japanese friends who have yet to reply me. I'm praying very hard for them, praying that they are safe, alive and unharmed.
And I'm hoping for the same for the family of my sister's friend.
My sincere prayers go to all the victims in not just Japan, but also all areas affected.
Stay strong and stay safe.
The world prays for your safety.
;___;
==========================================
A song from legendary Japanese song writer and composer, Yoko Kanno to the victims of the tsunami and quake. Composed, written and sang by her, to give support to all the victims.
Yoko Kanno is from the Miyagi prefecture, the area where the tsunami had the greatest damage on.
===========================================
Pray not just for Japan, but for everyone that was affected by this disaster.
As this is just the beginning of the end.
ARRIVEDERCI~~
(P.S: A list of surviving and safe Japanese artists are up in the TokyoHive site, you can go check it out. And also, if you want to know the status of your loved ones or friends in Japan, you can go to Google Person Finder. :] I pray for the safety of all those affected.)